This site of Old Glossop, in the High Peak, of Derbyshire, is designated to the people of Old Glossop in Derbyshire who have tried to keep ,the builders, the councilors, the planners and the High Peak Borough Council, under control in their attempts to urbanize the village. It is hoped that this site of our beautiful part of Derbyshire, will be of interest to visitors old and new and will encourage tourism to our area of the High Peak.
This site is also being developed for use by visitors and locals alike to enjoy the many various public footpaths and recognized walks in the area. the first of which is a historic heritage Trail (1 hour approx) round the village
Water supply problems, for Glossop were resolved by using Old Glossop's Swinshaw reservoir, but further squabbles by leading Glossopians lead finally to the Incorporastion of the Borough of Glossop in 1866.
Click on the Place names to open relative pages or go to site map page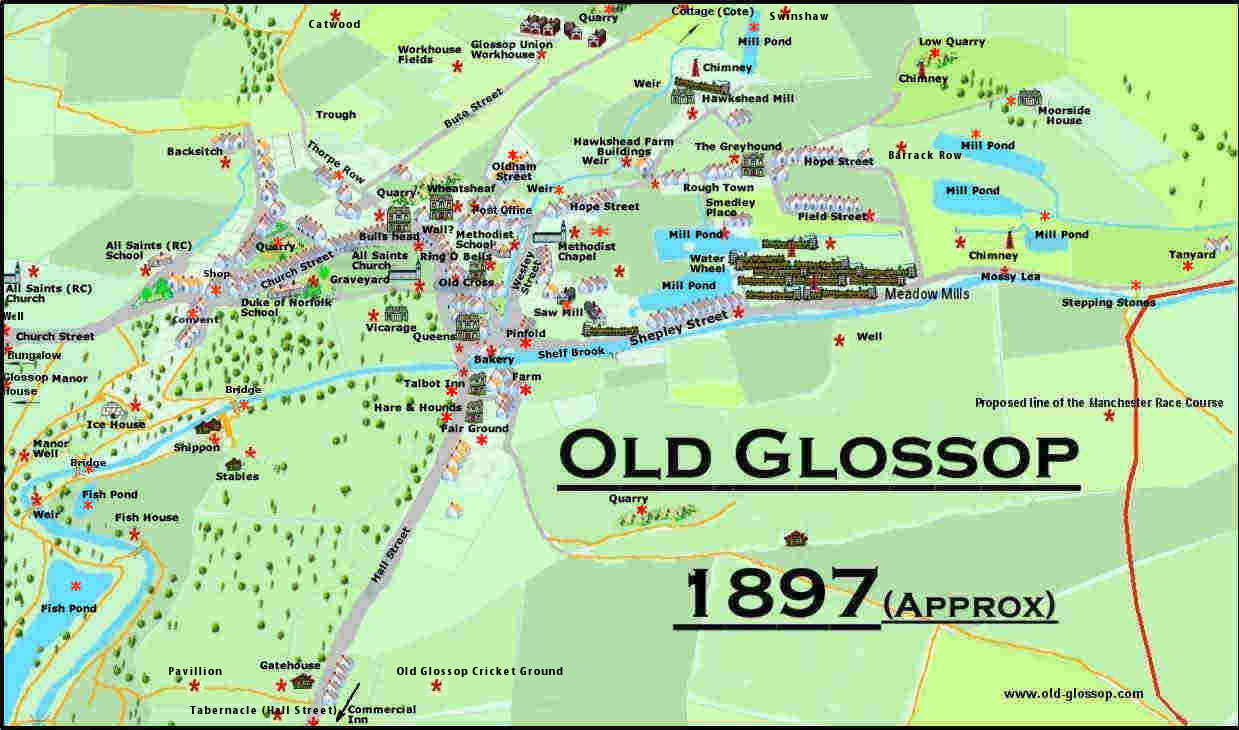 Historic pictorial street map of Old Glossop, Glossop High Peak, Derbyshire, England drawn by Ivan Bell
Link to Google map for street views of the Old Glossop
I would be pleased if anybody who has any old photos of Old Glossop or Glossop, that they would like to share would contact me by e-mail